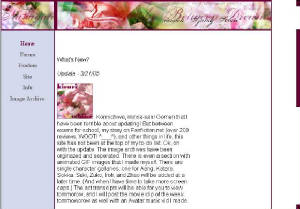 (click thumbnail -- opens in new window)
Version 1.0 /// Spring Solce
Commentary:
A nice layout with a colour scheme that is easy on the eyes. Our very first layout, and may I say, the best so far. >.>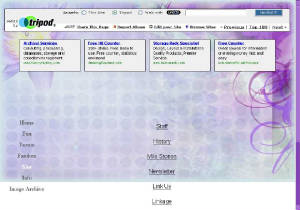 (click thumbnail -- opens in new window)
Version 2.0 /// My Only Love
Commentary:
This layout was basicly a dud from the begining... >.< I had orginally started it as Divs layout, but I screwed the coding... So I then re-did the coding so it was a tables layout. It would have been perfect if not for the god damned ads on the pages! >.< ERR!